1. Look them in the eyes, and don't rush to lose eye contact.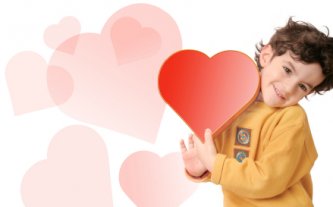 2. Hand them your phone and ask them to turn it completely off for the day.  Tell them, "You've got my full attention, and you're more important than anybody who might call."
3. Hug them for no reason.  Often.
4. Tell them stories about when they were little (even if they still are).  Go through photo albums and tell how you fell in love with them.
5. Number a page from 1 to 10 and put it on the fridge.  Tell them, "I'm going to think of 10 things today that I really, really like about you.  Whenever I do, I'm going to write it on the list."
6. Go to a pet store and pet the puppies.
7. Leave notes for them where they'll find them all day long.
8. When they want to read "just one more book," read two.
9. Let them hear you complement them to someone else.
10. Ask them to draw you a picture, then put it in a frame and hang it where everyone can see it (instead of putting it on the fridge with a magnet).  Tell them that once a month, you want a new one.
11. Say it – often, and with conviction. "I love you – and you can't change that, no matter what.
Your kids are older or grown-up?  The ideas still apply.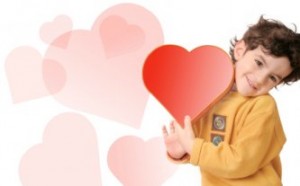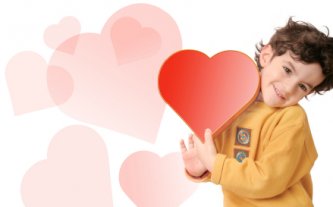 Happy Valentine's Day!