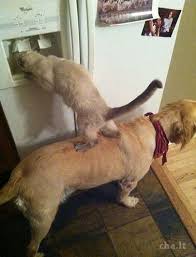 My wife and I had a disagreement last week.
It was about money. (It usually is, right?)
It started a week earlier, and we shared our feelings about the issue.  But we couldn't find a resolution, so we put it on the back burner for a while.  Then we got busy and didn't talk about it, even though it was smoldering in the background for both of us.
Until Sunday, when it resurfaced.
People don't usually argue about things they have in abundance.  Diane and I have never had strong emotions about air.  There seems to be enough to go around, so we've never argued about it.
But when something we need becomes scarce, it gets our attention – and our emotion.  If we were trapped underwater, air would be the only thing we would think about.
We need money.  Not tons, but enough to do what needs to be done.  When it's limited, it gets our attention.
When those strong emotions come up in any relationship, it's easy to let it become a wedge between two people.  The issue comes between us and pushes us apart.  People begin fighting about it, trying to determine who's right and who's wrong.
The issue divides us.
But there's a better way:
We need to put the issue on the outside, so it pushes us together – not between us, where it pushes us apart.
The issue always shows up between people – right smack in the middle.  When that happens, the other person becomes the enemy – the problem to be solved.  So two people that care about each other start fighting each other instead of fighting the issue.
We need to fight the issue.
Issues come up in every relationship, so we can't wish them away.  So what should we do when they show up?
Remind each other that the relationship is important.
Point out that the issue is the problem, and that we need to attack it together.
Express emotions genuinely, without attacking the other person. Stick with "I'm feeling this" instead of "You did that."
Realize that the issue might not be resolved quickly. But commit to working on it together.
Diane and I sat in the car and talked through our emotions and how we perceived the issue.  But we reaffirmed our care for each other and our relationship.  We realized it wasn't a matter of who was right or wrong; it was a matter of staying connected so we could attack the issue together.
We still haven't resolved it.  But we still like each other.  We're in this together.
Issues are sneaky and deceptive.  They always try to convince us that they're not the problem.
They're lying.
Always make the issue the problem, not the person.
Relationships are a team sport.
Move the issue where it belongs, and you can work as a team.
It's the healthy way to deal with issues.