My high school reunion takes place this week.  Actually, a mini-reunion.  I can't be there.  I'm bummed.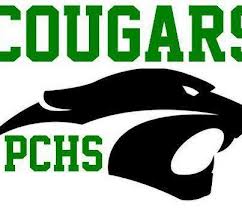 I really wanted to be there, because I've had to miss other reunions in the past.  I know who's coming, and I'd love to see them again.  The list includes casual friends, good friends, and best friends.  There are a few names on the list I can't remember, as well as a couple of girls I had a crush on (but never admitted it).  We've lost a few friends over the years, and others just seemed to have disappeared.
I'm going to miss catching up and seeing where our journeys have taken us.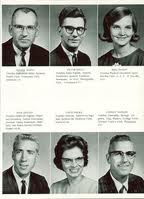 That got me thinking: What is it about a high school reunion that impacts us so much?  What makes us work so hard to lose weight, appear successful and impress people we haven't seen for years?  I've known people who skipped their reunion because they were embarrassed about their life.
We remember people the way they were.  They remember us the way we were.  Even though we know better, we picture them as the same person they were when we were classmates.
But life takes us all in new directions.  I'm not the same person I was in high school.  Neither are my classmates.
Neither are you.
Here's what I've figured out about high school:
It was the time we started sniffing out adulthood

.  We were still living at home, but experimenting with the adult world for the first time.  We wanted our curfew extended, but wanted to be tucked in when we got home.

We did it together

.  All of us were sticking our toes in the water of real life.  We were afraid to jump in, but we got courage from doing it together.  We had dreams, and helped each other believe they could come true.

Once we jumped in, we moved in different directions

.  We tried to stay connected, but found our different passions took us on individual paths.

We'll be forever bonded to the people we started the journey with

.  They have a special place in our hearts, because we began that journey together — no matter where we ended up.

It's OK if we're not best friends anymore

, because we're different people with different values and priorities.  We were fellow-travelers for a season, and we can always be grateful for the times and memories we had.

Reunions give us a chance to be grateful

for what those early relationships did for us, hear each other's stories, and celebrate our unique places in life.
After the reunion, we go our separate ways (mostly – some have reason to stay connected).  But it gave us a chance to talk about those early days, apologize for the unkind things we did in our adolescence (recognizing that we've grown out of that behavior – hopefully), affirm the value that others brought into our lives, and move ahead better for it.
I miss my old friends.  I wish I could be there.  I don't care what they look like, how much they weigh or what they've accomplished.  I don't want to just see their picture in my yearbook. I just want to hear their stories, grateful that we got to share an important chunk of life together.
They've changed.  I've changed.  Isn't that awesome?
We can't go back.  But revisiting that foundation can motivate us to move forward.
Enjoy the evening, Friends.  Wish I could be with you.  Make it an evening of encouragement!