A bomb explodes.  Then another.  People die.  Others are injured.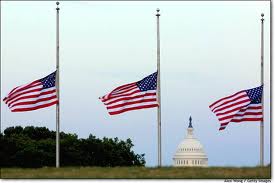 And the nation is riveted to their televisions for non-stop coverage of the tragedy.
People die every day for all the wrong reasons.  Drunk drivers veer into someone's path; family violence kills children; poor decisions take innocent lives.
But when it happens at a historic event like the Boston Marathon, it captures our hearts in a different way.
We don't know the victims, but it somehow feels personal.
There's a dissonance between an event that celebrates at the starting line, and grieves at the finish line.
We might be thousands of miles away, but we feel violated.
We need perspective.  And surprisingly, I found that perspective on the evening news.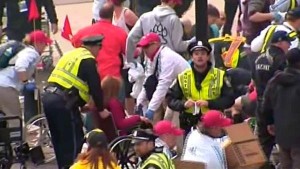 It's natural to focus on the person(s) who could commit such a crime, realizing the impact that person has on a nation.  It's true.  We see what that one person did.
But watch the video again of the moment of the blast, and we see another perspective.  One person might have set off the bomb, but the video shows hundreds of people turning around and rushing to help.
Volunteers, doctors, ordinary people and strangers all ran to help.  People around the city looked for ways to bring comfort to people they've never met.  Social media became a network for opening homes for strangers, and restaurants offered meals to locals for "pay if you can."   The media showed stories of people around the country offering prayers and support for the victims and their families.
One person sets a bomb, then goes into hiding.
That's what cowards do.
Thousands of people respond, rushing to help.
That's what heroes do.
One vs. thousands.
That's perspective.