WELCOME — Thanks for dropping by!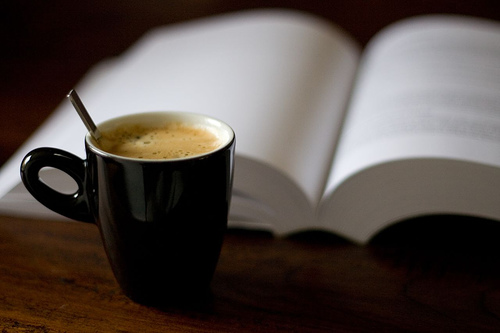 This is our coffee shop.  It's a place where you and I can meet casually and connect over life issues – and invite others join the discussion.  You might have come here from reading one of my blog posts, or one of my books, or heard me speak or connected through the recommendation of a friend.  However you came, I'm grateful.  I don't take it lightly that you're here.
We'll chat about different things from time to time.  Our common ground centers around how to communicate in a way that builds strong, real relationships.  But we'll also talk about productivity, writing, or just observations about life.  My goal is to sit with you and look at life through fresh lenses.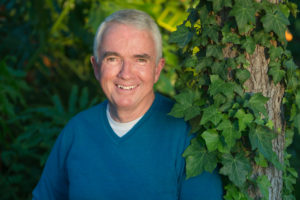 Most of that comes from my background.  I was raised in Southern California and Phoenix, and started writing in college.  I took a journalism course from Professor Troup, and he said he'd give an "A" to anyone who got published during the semester.  I think he was joking, but I took it as a personal challenge.
I found a writer's conference hosted by a church curriculum publisher named Success With Youth.  I attended, and talked to the editor after the sessions.  I explained the class challenge.
"How about if you give me a simple assignment.  I'll write it and turn it in.  If you like it, you can pay me.  If not, we'll leave it at that."
She said "yes."  I wrote the curriculum.  She published it and gave me a check for $50.
And I got an "A" in the class.
From there, I wrote for that publisher and others for a few years. I ended up teaching at that college, and eventually transitioned into corporate training.  That's where I've been for the past quarter century, working for FranklinCovey to present seminars and speaking around my own books as well.  Between Franklin Covey and other situations, I've passed the 3000 mark in speaking engagements over the years.
During that time, I kept writing.  From curriculum, I transitioned to magazine articles and book chapters and books.
I've written 5 books since 2006.
I've been a senior consultant for FranklinCovey for 28 years (but recently got off the road and am doing executive coaching from home).
I've written articles for publications like Writer's Digest, Writer's Market, Entrepreneur, Pastors.com and others.
I was a professor at Biola University, where I received my Masters degree.  That was followed by a doctorate from Arizona State.
In my blog, you'll read about my best friend (my wife Diane), my kids and my grandkids.  And other people who have wandered into my life and made it rich and colorful.  You'll have a chance to share your story as well.  I'm just the host, but we'll meet here with new friends.
I'll also include links over time to other resources – my favorite books, websites and people who are "doing it right."  I'll add clips of some of the media interviews I've done as well (such as Focus on the Family and New Life Live).
I'll be expanding this website and content over the next few months, so keep visiting to see what's new.  In the meantime, sign up for the blog on the home page.  I'll publish it at least once a week going forward – probably every Tuesday morning.  That's where we'll meet for coffee and conversation.
Just know that you're welcome here – and I'm grateful that we can hang out together.
I'm also available for speaking engagements.  There will be a separate page with details soon – but for now, just shoot me a note at mike@mikebechtle.com and I'll get back with you.
Thanks for showing up!
Here are the Amazon links to my books (click the pictures – or see the "Books" page for details and links):
This is the same book as "You Can't Text a Tough Conversation" (below) with a new cover and title, re-released in 2017.
A guided tour for women through a man's brain (from a man who's lived there) (2016)
What to do when important conversations become challenging (2015) – Will be released with a new cover and title in May 2017 (see "Elephant" above)
How to keep from being a victim of other people's issues and expectations (2012)
Updated version (2014) of the original Confident Conversation – How to Communicate Successfully in Any Situation (2008) – Basic conversational skills, especially for introverts
An introvert's guide to sharing your faith (2006)