I read the other day that for $10, you can have the Bronx Zoo name a cockroach after your loved one for Valentine's Day.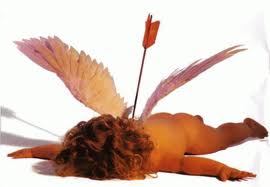 (The scary thing is that I know about six guys who are reading this, thinking, "Finally – the perfect gift.")
Here are a few other stats about the day:
Americans spend $1.6 billion on candy on Valentine's Day.

The average amount spent on Valentine's Day is about $131 per person (including dinner, gifts, etc.)

62% of people gain 14 pounds after committing to a relationship.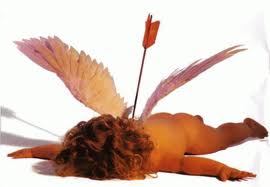 My wife is a huge fan of romance – but not a big fan of Valentine's Day.  It just feels so commercial, she says . . . and companies make a ton of money forcing people to participate.
It makes sense. Wouldn't it be more romantic to do the same thing you do on Valentine's Day, but on a random day of the year – just because you wanted to?
On Valentine's Day, it's expected.  On a different day, it's a surprise – and a celebration.
I'm not saying it's wrong to celebrate the day.  But what if we made it more low-key, and saved the bigger celebration for a "just because" day?
Make it a date that's about just being together:
– Go to a Hallmark store and select perfect cards for each other.  Don't buy them – just show them to each other, kiss, and put them back.
– Skip the fancy restaurants – they're crowded and noisy.  Dress up and go to your favorite fast-food place and sit in the corner and talk.
– Buy frozen yogurt and sit in your car to eat it while listening to your favorite songs.
– Download a sappy movie for a couple of bucks on Amazon, and watch it on your laptop.  Make it something a little romantic and a little corny so you can laugh together.
– Go to the mall and hold hands.  Don't buy anything – just dream.
– Write the love note you want to receive, have them sign it and give it back to you.
Now, if you decide to try this, talk about it before Valentine's Day.  If you try it and the other person is expecting the usual treatment, you probably won't like the response.
But what's the real purpose of Valentine's Day? To be intentional about saying "I love you."
You don't have to boycott Valentine's Day.  Just think beyond the routine and the expectations. 
Maybe you don't have a valentine – or the one you have isn't sensitive enough to do anything at all.  You're just happy that there's one day when they're forced to remember romance.
That's realistic. 
All the more reason to ignore the commercialism of the day, and be intentional about our real relationships. 
Love isn't primarily something you feel; it's something you do.
Let's do it – whatever it looks like for you.