I've never known any kid who said, "When I grow up, I want to be a complete failure."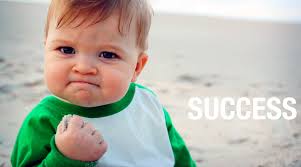 Everybody wants to be successful.  We all go through life hoping to achieve something.  We want to leave a mark, and make a contribution.
We want to make a dent in the world.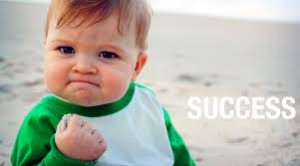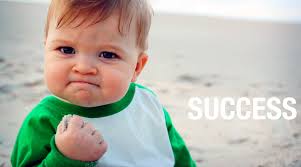 I've met a lot of people over the years who are doing exactly that. They've achieved financial independence, and maybe even built a small fortune.  They own companies that stand at the top of the marketplace, and they've become the type of leader that others want to emulate.
From all appearances, they're successful.
But many of them don't feel that way.
I've talked to people who had the external appearance of success, but they felt like they hadn't achieved it.  It's always something they're striving for.  Whether they make $40,000 a year or $4 million a year, they still feel like they haven't arrived.
Why?
I wonder if it's because they're comparing themselves to others.
If we define success by how we rank in the marketplace, there will always be others who are doing it better.
If we define success by our finances, there will always be someone who makes more.
If we define success by our possessions, there will always be someone who has a newer model.
Comparison is a common, but shaky way to be successful.  We'll never be satisfied, because we're always trying to move up the pecking order.
So, what if we changed our definition of success?  I recently heard Darren Hardy (publisher of Success Magazine) recently suggest a new approach:
What if success meant we did better today than we did yesterday?
That's measurable.  It's achievable.  It's possible.  Then we're not comparing with others who are further along.  We're comparing ourselves "today" with ourselves "yesterday."
Success would mean we're moving a little further ahead today.  It doesn't depend on what anyone else does; it's something we can control.
I'm still thinking about this, and haven't reached any firm conclusions yet.  But it seems that if my measuring tape for success was internal instead of external, I would have a chance to feel successful at the end of every day.
And if we did a little better 365 days in a row, think where we'd be next year at this time?
Interesting

.  Tell me what you think – I'd love to hear your perspective.  (Comment below)