When Diane and I first got married, we didn't have a lot of money. We lived in a tiny house in Redondo Beach, California.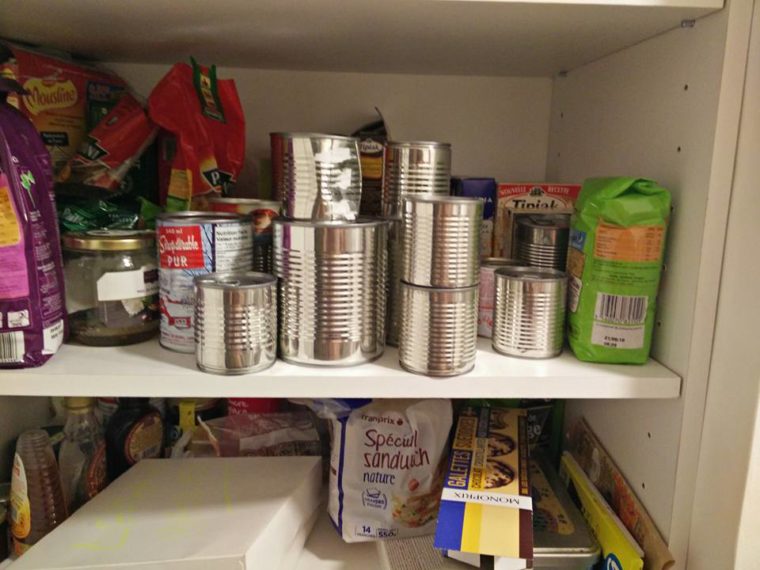 Tiny, meaning 450 square feet. That was it.  It's what we could afford.
It was a fixer-upper, and we saved rent by agreeing to do some repairs and restoration ourselves. We worked together to put in a lawn, paint the house and install flower beds and plants.
It was a lot of work, but we didn't care. We were in L-O-V-E, and we did it together.
The house was only a few blocks from the beach, so we'd often walk down there in the evenings. It didn't cost anything, and we could just hold hands and talk.  We couldn't afford to go to the movies or out to dinner often – but that was OK.
We were just grateful to be together.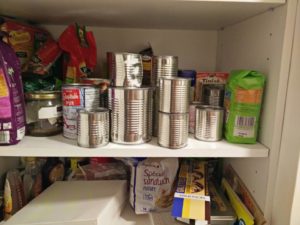 For our wedding, someone had given us several large, heavy boxes for a gift. When we opened them, they were filled with dozens of cans of food – but someone had taken all the labels off.  "What a clever gift," we said.  We laughed because it was so random.
We tucked those cans away in the top shelf of our kitchen cupboard, wondering what we would ever do with them. At least up there, they were out of the way.
But in that first year or so of marriage, there were more than a few times when we ran out of money and the refrigerator was empty. So we would select three cans, shaking them to guess what was inside.  We would set them on the table with a can opener, and say grace over them – thanking God for our meal.
Then we opened them.
It wasn't unusual to have a meal of canned peaches, beans and olives.
I don't think we would ever go to a restaurant and order that combination. But we always remember those meals – not because of the randomness of the food, but because of the gratefulness we felt for provision.  It was there when we needed it, and we never took it for granted.
Next week, we'll celebrate our 39th wedding anniversary.  There have been ups and downs in every area of life – but we've worked hard to stay grateful.
All of the cans in our cupboards have labels today. When we plan a meal, we know exactly what's coming.  There's something comforting about that.
But it's not nearly as exciting.     
At the beginning of a relationship, most people have more time than stuff.
Later in a relationship, most people have more stuff than time.
Stuff isn't bad. But it's easy to take it for granted when we have a lot of it.
Time is good, because it's where we live. But it's easy to let time get crowded out by stuff.
Maybe it's good to think back to the beginning.
What was your relationship like when you had more time than stuff?
How is it different now?
What choices could you make to find more time in your relationship?
How can you become as grateful for the present as you were for the past?
Now, there's a dinner topic . . .