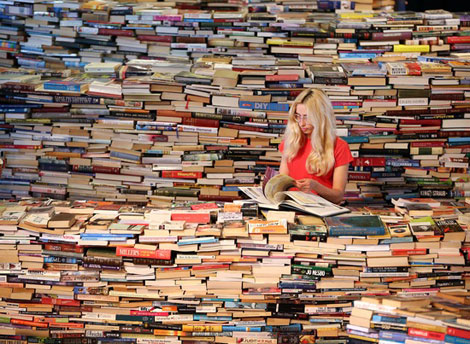 I wish I could get paid to read.
That would be like getting paid to eat ice cream.
I heard recently that the average person reads less than two books a year. I have trouble wrapping my head around that statistic, because I love to read so much.  Two-book-per-year people make New Year's resolutions like, "I need to read more this year."  And that's a wonderful resolution.
I'm not one of those people. Neither is Craig.
Craig shares my love of books. In the next few days, I'll be receiving an email spreadsheet from him with his annual reading list summary for last year.  It will be broken down by:
Monthly pages read
Annual total pages read
Titles
Personal rankings
Total number of books read
Fiction vs. nonfiction
DNF (Did not finish)
Top 10 books of the year
. . . and about ten other categories. Last year he read around 60 books.  I read about 40. (If you're a two-book-per-year reader, you probably have a therapist in mind for us.)
I can't wait to see his results. I always look forward to his list, and his top picks from last year often end up on my shelf for this year.  His list inspires me to read more.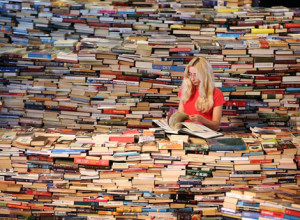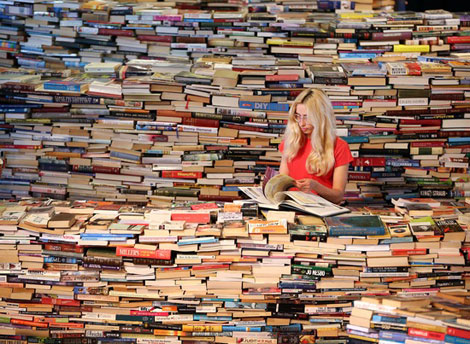 This year, I want to read less.
And I need your help.
Here's the thing. I read mostly nonfiction, and love the insights I get.  But I find myself reading a lot, but not applying much.  I stuff my mind with all these great ideas that I want to try, and then feel guilty because I'm not doing all these great things I need to do.
This year, I'll still read quite a few books – both fiction and nonfiction. I enjoy the process, and don't want to give that up.
But I want to decide on one significant book to focus on.
Just one.
And read it 12 times. Once per month.
So I need your suggestions.
If you were to suggest one book that would be worth spending an entire year on, what would it be?
I'm open to any kind of topic. It could be about productivity, relationships, faith, communication, business – it's up to you.  I want to keep it in the nonfiction category for the purpose of the experiment.  I'll track the insights, and implement the things I'm learning.
That's my experiment for this year. I want to immerse myself in one book until it sticks.
I'll collect your ideas for the next couple of weeks. Then, I'll make the final decision.  I'll let you know what it is, in case you'd like to join me.  I'll write about what I'm learning occasionally, and we can chat together about it.
Kind of a mini-book club without the croissants or chairs in a circle.
You might not choose the same book to focus on that I do. That's OK, because we're all at different places in our lives.  We each need to choose the book that's most relevant at the moment.  It will be interesting to see what others suggest.
You can share your ideas in the comments section – or by email – or text or skywriting or personal conversation or Facebook or Twitter (and I'm just getting on Instagram in the next few days). Whatever channel we usually use to connect.  (Craig – we need to do this over breakfast.)
I've always appreciated the conversation we've been able to have. So in advance, thanks. Can't wait to hear your suggestions!
What one book would you recommend to spend an entire year focusing on? Add your comments below . . .