"Do you want to get to the end of your life and have people just say, "He was NICE?" the speaker said.  "Is that what you want on your tombstone?"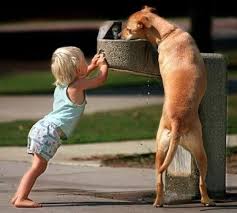 "NO!" he continued.  "You want to make a difference!  You need to be strong and confident!  You want to be forceful about making change! You don't want to just be NICE!"
I was probably about 10 years old at the time.  But I remember thinking, "What's so bad about nice?"
Even at that young age, I had met a lot of forceful, confident people.  I admired them, but I wasn't drawn to them.
The people I looked up to the most were nice.
My dad was nice.
I wanted to be like my dad.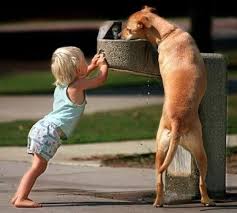 As the years passed, I realized that you could still make a difference and be nice.  In fact, it was one of the most powerful ways.  The most influential people I knew were some of the nicest people.
But I also realized that it went further than that.  "Nice" was a foundation, but there's a deeper dimension.  It had to turn into "kind" before it started making a difference.
Some people get stuck at "nice."  They focus mostly on getting people to like them, trying to get validation from others.  They don't express negative emotions, because people might not think they're "nice" anymore.  It's a needy, self-focused perspective that focuses on how they come across to others.
They want to make sure people like them.
"Kind" comes from confidence, giving to others just because they care – not because of what they get in return.  They don't stuff their feelings, because they want to be real with others.  They're not afraid to tackle the tough issues that lead others to become their best selves.
Kind people are nice, but nice people aren't always kind.
Last year I had surgery for a hernia.  I was still experiencing severe pain after a few weeks, so I told the surgeon – who was a very nice man
He said, "Well, of course it hurts.  I knocked you out and cut you with a knife.  You think that's not going to hurt?  And you paid me a lot of money to do it!"
He cut me because it would heal me.  That's kindness.
Niceness wouldn't make the cut.
My dad was nice.  But he was also kind.  He was always uncomfortable when he had to steer me in better directions, and didn't do it very often.  But he did it anyway – and always in the nicest way possible.
Everybody's going through something tough. Niceness is pleasant, but kindness helps them get through it.
Be nice to them.  Really nice.
But not at the expense of being kind.
"Nice" gets people to like you.  "Kind" makes a difference.