Several years ago, my wife and I attended a Renaissance Faire.  It's an outdoor event that replicates life during medieval times, with jousting competitions, fair maidens, period costumes and people walking around chewing on roasted turkey legs.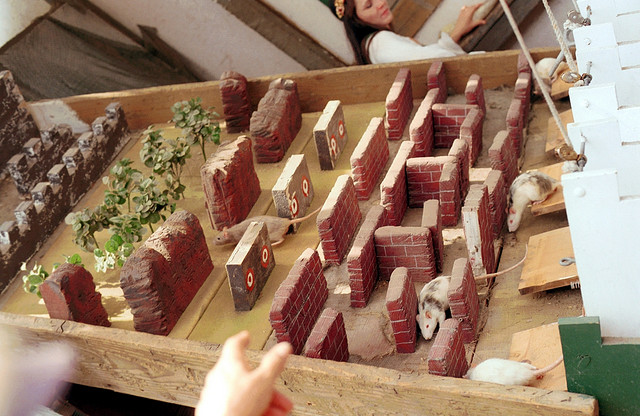 One long row included rustic games.  For a few coins, you could test your skill in competition with your fellow travelers.  We were mostly amused as we walked past the noisy booths.
But one caught my eye: the rat race.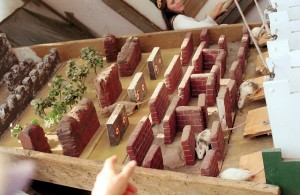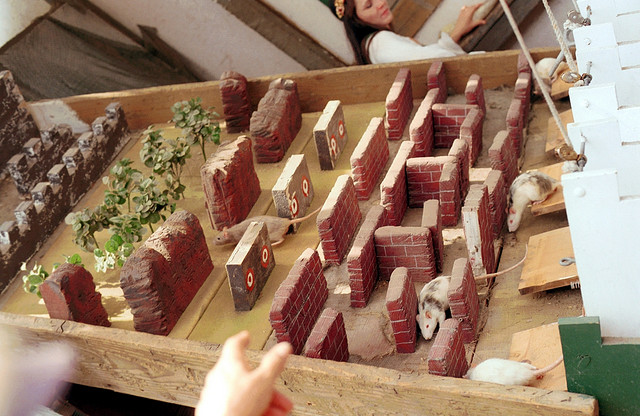 It was a crude, wooden maze, sitting vertically about six feet high.  There were four compartments at the bottom with hinged doors.  Each contained a live rat. Four of us could select the rat we wanted, which they brought over and introduced to us by name.
Then they would put the rats in their boxes. On a signal, they would remove a board, which would free the rats to climb the maze to get their food at the top.
I couldn't resist.  I paid my coins, picked my rat, and waited anxiously.
The game started.
My rat had fallen asleep.
I lost the rat race.
My consolation prize? A small, ancient-looking piece of paper with the words, "I lost the rat race."
I kept that paper in my wallet for a long time as a reminder.  It was surprisingly true.
People get caught up in the "rat race," trying to get ahead at work or in life.  We compete with each other, and forsake our values, health and sanity for the sake of profit and status.
But that's the wrong race.  It's the rat race.
And nobody gets out of it alive.
Don't get me wrong – I'm all for achieving great purposes and reaching goals that make an impact.  I'm passionate about helping people get "unstuck" in life and make a difference.  That's what I do for a living.
But that's a different race.
The rat race happens when we get addicted to adrenaline.
It's movement without purpose.
It's making progress without making a difference.
Nobody wins the rat race.
It's worth evaluating – are we in the right race?
I'd love your thoughts . . .