I miss writing.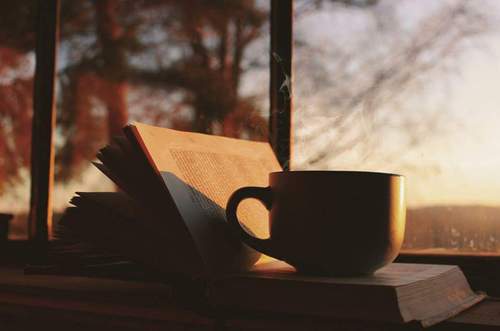 There was a time when I used to say, "I don't like writing – I just like having written." The process was tedious, but I enjoyed seeing my words in print.
That's changed. It's probably because I've taken a break, and I miss moving words around to express something.  I've missed writing these posts, and especially the interaction with you – my readers.  It's like not seeing good friends for a while.
The break wasn't by design. It started with a wake-up call last September that involved an ambulance ride while on a business trip.  I didn't see the effect that years of travel was having on my body.
But it was there, and it was real.
So the past nine months have been a "do-over"
 (as Jon Acuff
 would say). I've taught people for years how to live a balanced life, but realized that I needed to pay attention to my own precarious position on the high-wire as well.
That meant looking at everything I was doing – my job, my schedule, my exercise, my choices – everything. It meant starting from scratch and rebuilding.
Finally, I'm starting to practice what I teach. It's certainly not perfect, but I've made some major changes.  I'm eating differently.  I'm exercising consistently.  I'm sleeping more.  I'm keeping the little stuff little, and focusing on the few things that matter most.
And I'm coming off the road.
After 28 years of travel and 3000+ days standing in front of corporate audiences, I've changed jobs. I'm working from a home office, coaching those people who are still training within their companies.  I'm taking my years of experience and helping them make an impact within their organizations.
My travel each day is about 50 feet.
Which means I have quiet early mornings to watch the sun rise while I sip java in a ceramic mug – instead of chugging out of a paper cup on an LA freeway. And evenings to read and talk and relax instead of mapping out logistics for the next day's commute.
And it means I'll have time to write.
That's become one of my favorite early morning activities – crafting words while the world around me is still in their jammies.
This new job itself is more intense than anything I've done – but it has a beginning and an end each day. I have to fight to keep to keep that balance.  But setting boundaries is becoming a small price to pay for quality of life.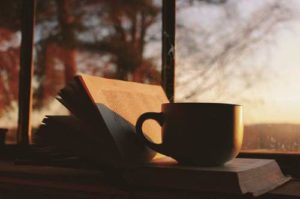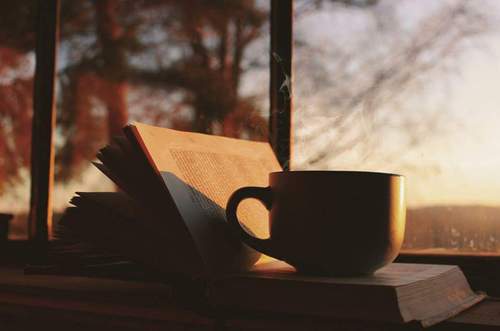 What will that writing look like? I'm not sure.  But it does mean I'm going to start connecting with you again.
I'll probably do some magazine articles, and I'll start thinking about another book. (My newest
 will be in bookstores on August 6.  I finished that one shortly before my ambulance ride.)  I'll also be building more of an online platform, since I'm not standing in front of live audiences as much.
If you'd like to come along for the ride, I'd love to have you on the journey.
So, get your coffee. I'll get mine.
Let's slow down and just talk.
It might just save you an ambulance ride.