There's an old country song that says, "You done stomped on my heart, and you mashed that sucker flat."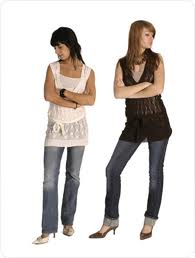 Got anybody in your life like that?
It's usually somebody you trusted. You've had a long relationship with them, and considered them to be a friend. You've enjoyed their company, and you've shared life together. It might even be a family member.
But they turned on you. They talked about you behind your back. Or they confronted you about an issue they've had with you for some time, but never told you. You weren't expecting it, and it caught you completely off-guard. They said or did something that broke your trust.
They stomped on your heart.
Yesterday, you had a break. It was Thanksgiving, so your routine was broken up with family, friends, feasting and football. You were probably conscious about being thankful because you were "supposed to," so that's where your focus was. You intentionally thought about the things you were grateful for, and maybe even shared them around the dinner table. You were distracted.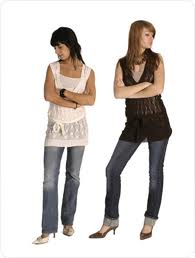 That was yesterday. Now you're back to the routine, and you're feeling your heart again.
So, should we still be thankful today?
Yes.
Thanksgiving Day is a chance to practice something that we should do every day of the year. But it's not because it's an obligation so we'll "think positive" and "have a good attitude."
It's because it's the only way to keep from becoming a victim of the people and circumstances in our lives.
We all know people like that. They've been hurt over the years, and they've allowed that hurt to poison their lives. They're bitter. They would say, "What do I have to be thankful for, anyway? Look what they've done to me. They've ruined my life."
Thankfulness is the only antidote to that poison. Here's how it works:
It gives us perspective. When the hurt is huge, it's easy to ignore the reality of the positive things in life. Choosing to be grateful helps us to see both elements realistically.
It doesn't minimize the pain. The hurt is real, and we can't ignore it. It doesn't help for someone to say, "You just need to get over it." I had a lot of pain after surgery recently, and told my doctor about it. "Of course it hurts," he said. "Somebody cut you with a knife. It's going to hurt while it's healing. But it'll get better over time." Gratefulness helps with the healing.
It keeps us from being a victim. Someone once said, "No one can mess up your life unless you give them permission." If we focus indefinitely on the injury, we give away the control of our emotions to that person. Developing an "attitude of gratitude" helps us stay in control in the long run.
It keeps our emotional energy where it belongs. There are people in our lives that need our time, attention and emotional investment. They deserve it. Bitterness drains that energy away, so there's less available for those people. Thankfulness keeps our reserves high.
There are no easy answers to tough relationship problems. People mess up our lives, and it hurts. There might never be a resolution, and the relationship may never be healed. The pain they caused might need the attention of a trained professional to sort through.
But at this point in the process, the easiest way to begin to heal is to choose to be thankful for everything we possibly can. It's not a cure-all solution; just a way to be realistic about the life we're living.
Try it tomorrow morning. Don't get out of bed until you've thought of three things you're grateful for. The next day, pick three different things. Do it for a week. Write them down.  If you do, you'll find it impacting your attitude about everything else in your day.
Make every day Thanksgiving Day.
Maybe you'll get your heart back.
Comments?