I have a new book coming out in a couple of weeks – sort of.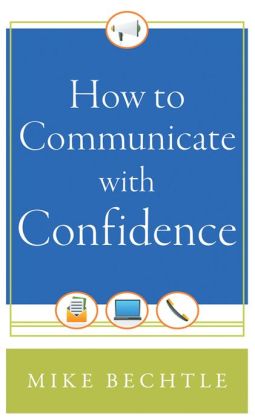 It's called, "How to Communicate with Confidence."
It took me a couple of hours to write.
Here's the scoop:
About a year ago, I received an email from my publisher, telling me that they wanted to republish one of my earlier books, "Confident Conversation – How to Communicate Successfully in Any Situation."  It was originally published by Revell in 2008 – a practical approach with a light Christian scent.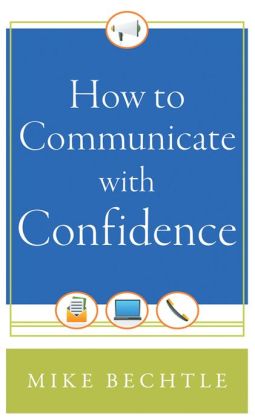 Now, it will be coming out as a "mass market paperback."  I didn't know what a mass market paperback was.  I'm still not sure.  But I got the first copies today – and they're much smaller, have a different title and cover, and sell for $6 instead of $13.
They said that with a more direct title, the topic is one that they can sell a ton of.  Evidently, it's the kind of book you find at the checkout stand at a grocery store or airport bookstore – an impulse buy.
The original book will stay in print (in fact, I just saw a stack of them a couple of weeks ago at the Atlanta airport).  This is a new version for a new target market, appealing to a new type of reader.
Makes sense.  I think almost everybody struggles with conversation to some degree.  Introverts struggle with what to say, while extroverts forget to listen.  Our lives are built around talking, so we could probably all use a little help improving our skills.
Normally, they don't make any changes when they turn an existing book into a mass market paperback.  But I begged them to let me update one chapter called "High-Tech Talking."  It focused on the specifics of electronic communication – but in 2008, it focused on chat rooms and forums.  Smartphones were in their infancy, texting was a novelty and nobody had an iPad.
Graciously, they let me rewrite that chapter to fit our current environment.  That's why I had to spend two hours on this new book.
So with two hours of work, I have a fourth book in print.  Wish they could all be that easy!
If you had the original book from a few years ago, it's the same book (except for the tech chapter).  So you probably don't need to upgrade.  But at the lower price, the new one might make a dandy stocking stuffer.  For business owners or managers, it would be great to hand out to employees who have to talk to people for a living – sales, customer service, etc.
Then again, I think the tech chapter turned out pretty well – and provides a solid, practical way of approaching technology so we use it as a tool, instead of being a victim of it.  That might be worth $6.
Officially, it comes out July 1.  The online stores have it listed as July 15.  Go figure . . . either way, they're available for preorder of paperback or e-reader versions.
One more thing.  If you still want a copy of the original "Confident Conversation," wait an extra week.  I can't say anything yet (Amazon rules), but I'll let you know about an opportunity similar to the one I shared last Christmas around my most recent book, "People Can't Drive You Crazy If You Don't Give Them the Keys."  Stay tuned.
OK – I try to make these posts things that bring value to you, not just tell you about me and my stuff.  So you won't get these kinds of posts very often.  But when something happens that I think might bring you value, I'll let you know.
This is one of those times.
I'll make sure the next few posts focus on the topic – skills for gaining confidence when we're talking with others.
Thanks for hanging in there with me week by week.  It's a privilege to be invited into your inbox.
July 1 – "How To Communicate with Confidence" goes live (or it might not show up until July 15).
July 7 – You'll have to wait to find out . . .
Have a great week!