I'm not a good traveler.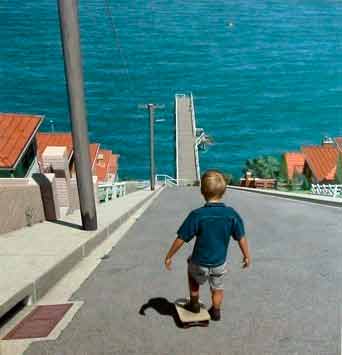 I've always considered myself to be optimistic. But when it comes to travel, I've learned otherwise.  I love going to new locations, but worry about everything that could go wrong.
We went to Europe a few years ago.  It was an award trip from my company, where they covered the expense.  All we had to do was plan the trip and go.
We picked a river cruise up the Rhine River from Switzerland to Austria.  We didn't have to rent a car, find our way around, navigate hotels or figure anything out.  Everyone spoke English.
Still, I worried about everything:
What if we don't make it to the airport on time?
What if our luggage is overweight?
What if we miss a connecting flight somewhere?
What about the language barrier?
What if we get sick?
What if I lose my passport?
What if . . .
For a couple of weeks ahead of time, I was stressed.  My head told me that everything would be fine, but my stress sensors were on overdrive.  I actually think I would have been relieved if the trip was cancelled for some reason.
But we showed up.
And it was awesome!
None of my worries came to pass.  Sure, we hit snags along the way.  But we dealt with them when they happened.  We figured them out.
I realized that those snags weren't the problem.  It was the anticipation of the snags.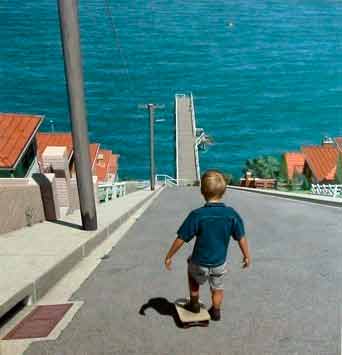 We've talked about doing it again.  When I think about it, there's not much stress.  We've done it, and I know what to expect.
But my wife wants to go on a different cruise to have a different experience.  I want to take the exact same cruise again.
I wonder how many awesome experiences I've missed out on because of fear.
I wonder how many things I've missed because I never showed up and taken the risk.
Woody Allen said, "80% of success is just showing up."
Isn't it amazing how we talk ourselves out of starting something without ever taking the first step?  We have dreams – desires – goals – that would change everything for us.  But as soon as we think about starting, our inner voice smacks us down:
"You're not smart enough."
"You're not good enough."
"Who do you think you are?"
"You could fail."
Wayne Gretzky said, "You miss 100% of the shots you don't take."
I'm learning to postpone my worries until the snags happen.
Life is worth the risk.  A safe life tends to be a boring life (comfortable, but boring).
We're made for more.
We need to show up.
Often.  Repeatedly.