How many books do you know that your parents had read to them – and they read them to you – and you're reading them to your children and grandchildren?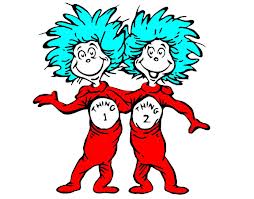 Not many stand the test of time. 
But Dr. Seuss books are different.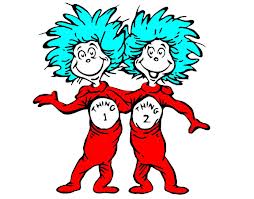 My kids loved Dr. Seuss.  They loved the whimsical pictures, the rhythmic phrases and the colorful rhymes.  And by liking all that, they got the messages Dr. Seuss was trying to teach.
I was reading through one the other day, and realized that many of the truths are timeless.  They don't just apply to kids; they're simple principles for adults, too.
I pulled a few samples together that sound almost trite on the surface, but reflect some solid truth we can apply each day:
On taking initiative:
"You have brains in your head.  You have feet in your shoes.  You can steer yourself any direction you choose." 
On the value of uniqueness:
"Today you are you, that is truer than true.  There is no one alive who is Youer then You." 
On making a difference:
"Unless someone like you cares a whole awful lot, Nothing is going to get better.  It's not." 
On going beyond where we are:
"Think left and think right and think low and think high.  Oh, the thinks you can think up if only you try!" 
On being motivated:
"You're off to great places!  Today is your day!  Your mountain is waiting, so . . . get on your way!" 
On the value of taking action:
"Oh, the things you can find if you don't stay behind!"
True wisdom still applies, no matter how old it is.  Pick one and live it out as you walk through today.
Which of these quotes do you resonate with the most?