I've been teaching time management seminars for the past 24 years – close to 3000 classes.  Here's what I've learned: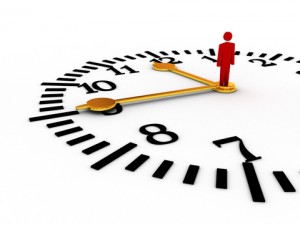 You can't really manage time (we all have 24 hours).  You only manage the choices you make during the passage of time.
Most time management courses focus on getting everything done.
It's better to focus on getting the right things done.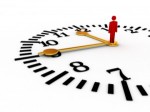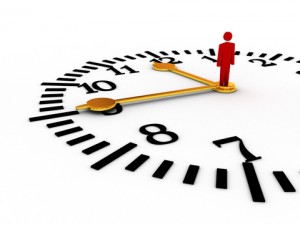 Over the years, I've watched people get excited about time management.  They learn new tools and techniques for accomplishing stuff and getting more check marks on their to-do list.  And it actually works.  Their piles get smaller, their desk gets cleaner.
It feels good to get more done.  We feel more productive, which makes us feel more valuable, which makes us feel better about ourselves.  
It can be addictive.
When we see these techniques working, we think, "If I just work a little harder at them, I can become even more productive."  So it begins to filter into other areas of our lives.  We develop a mindset of productivity, and look for ways to do everything faster, more efficiently, and get quicker check marks.
But there's a downside to being efficient — one are of life where productivity can be counterproductive:
Our relationships.
The more efficient we try to be with our closest relationships — the more we try to rush through issues — the longer it takes.  
The thing that makes relationships effective is the opposite of efficiency.  Relationships don't become close by having quick, planned conversations.  
They happen on the porch – in quiet times – slogging through life's "stuff" together — simply being present in another person's life.  Caring is demonstrated through the calendar, not the clock.
Time is the fuel for relationships.
My wife and I just spent the better part of 5 days with my three grandchildren while their parents took a trip together.  Normally, we get to see them every couple of weeks for a few hours.  But this time, they woke up in our house and went to sleep at our house.  They were with us 24/7.  In that time, I learned something:
When we're with them for a few hours, we're catching up with them — hearing about school, their friends, and seeing the pictures they've drawn.  We love those times.  It's a chance to touch base again.
But when they were with us all the time, we got to hear their heart.  It wasn't a planned conversation where we asked questions.  It was just being together in the same space for an uninterrupted time.
It's valuable to ask our kids and grandkids what they're thinking.  We learn a lot that way.
But when we're simply there, we're available when their heart is ready to speak.  
I understand how tough it is to have uninterrupted, quality time with kids and spouses when the demands of life suck us dry.  Work demands long hours, houses need maintenance, and obligations keep us in constant motion.   I've been there . . . and still live there.  
But I need to discern what I'm doing that really adds value, and which things are simply noisy or shiny.
Goethe said, "Things which matter most must never be at the mercy of things which matter least."
I love that.  It needs to be on our walls, our screen savers, and on our dashboards.  
I think it would make a seriously good tattoo.
It doesn't provide an easy answer, but I need to be constantly reminded of the need to make the right choices.
Time management tends to fill every moment with productivity.  That means we get more done.  But if we fill every available moment trying to get another check mark, we've given away those moments where we can simply be available to the people who matter most to us.  Without that space, it'll be a lot harder to hear their hearts.
Life doesn't happen on schedule.  If we keep our schedules too rigid, there's no margin to allow for those human moments.
What tends to pull you away from your most important relationships?  What have you learned to do about it?  Comment below . . .