I thought you should know the truth: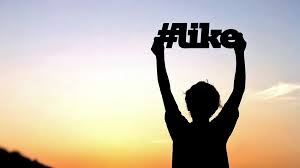 I haven't liked you for a while.
You may already know that.  In the past, you've posted things on Facebook about your life, your travel and your thoughts.  When I saw things I connected with, I would hit the "like" button so you would know.
I haven't done that for a while.  I haven't been spending much time on Facebook.
So when I haven't responded to your posts, it's nothing personal.  In most cases, I didn't see it.
I still like you.  I just haven't "liked" you.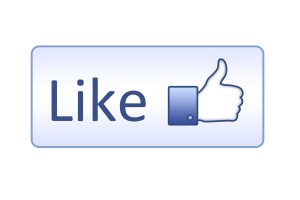 I haven't spent as much time as usual on email, either.  Or LinkedIn or Twitter.  Or social media in general.
There's a reason.  It's the same reason you haven't seen a blog post from me for a few months.
It's called bandwidth.
Bandwidth means you can only do so many things effectively at one time.  The more you try to do, the more diluted everything gets.  You end up really busy, but never accomplish anything.
We all have 24 hours in a day, but about 100 hours worth of opportunities.  There are so many things we want to do, and they're good things.  It's tempting to try to cram as many things as possible into those 24 hours.
But we can't.  At least not while keeping our sanity.
I read a book earlier this year called "The ONE Thing: The Surprisingly Simple Truth Behind Extraordinary Results
" by Gary Keller.  A friend recommended it.  It's exactly what I teach every day in different corporations, so I identified easily with it.  But seeing it through someone else's eyes gave me a fresh look.
The author says that the less we do, the more effective we'll become. He suggests that we should pick the one, single thing that is the most important to do over the next six months to a year – something that would have huge payoff if we accomplished it.  Then focus our energy entirely on that one thing.
Just one.
The biggest takeaway for me was this:  Once you decide what that one thing is, everything else is a distraction.
Distractions are "shiny objects."  They come unexpectedly from every angle, and they look a lot more interesting than the important thing we're working on.
But if we go after them, it takes us away from the one thing.
So here's what it means for me:
What has my one thing been for the past six months?
A new book that I'm writing that's due at the publisher in three weeks.
What are my shiniest distractions?
Facebook, email, social media, other articles I want to write, blog posts, cleaning my office, maintaining my yard . . .
They're all good distractions – things that fit into the category of "really important."  But they keep me from writing.
Good writing takes time.  Great writing takes undistracted time.
I want to do great writing.
So, my apologies for not "liking" you.  Or emailing you.  Or blogging, or having coffee with you or responding to your calls.  It's not malicious, but it's intentional.
I'll tell you more about the book another time.  But I'm in the home stretch – enough that I feel OK letting you know through this post.
As I put a ribbon around the manuscript, I'll start ramping up again on blogging regularly.  I'm exploring what that should look like, and might change the focus in the future (depending on what you value the most).  It's a gift to me that you let me into your mind and your inbox occasionally, especially when it's a 2-way conversation.
I don't take that for granted.
In the meantime, thanks for your patience.
Having been mostly away from Facebook for a while, I'm wondering how much I want to go back.  Something to ponder.   But whether I push the "like" button or not, rest assured:
I really do like you.