Yesterday, during a corporate seminar, I drew a black dot on a flip chart.  I asked the group, "What did I just draw?"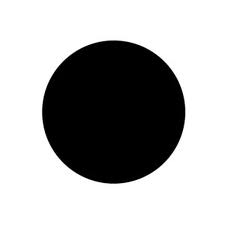 "A dot," they said.
"Anything else?" I asked.
"A black dot."
Over the years, I've probably done that exercise 300 times.  With any group of adults, I always get the same answer: "It's a dot."
But a few times, I've had a chance to do the same thing with a group of early elementary school kids.  When I ask what I drew, they've never once said it was a dot:
"It's a squashed bug with no legs."

"It's a ball."

"It's the top of a telephone pole."

"It's a hole in a golf course."

"It's a black moon in a white sky."
As soon as someone asks, "What is it?" their minds go into high gear, thinking of all the possibilities.  But ask an adult the same question and they always say, "It's a dot."
So, what happens between childhood and adulthood that causes creativity to disappear?
I'd love to know your thoughts.  I've got one idea: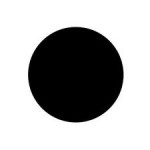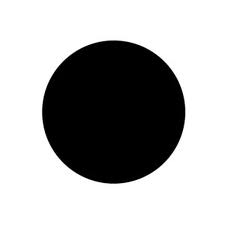 A little kid scribbles something on paper with a crayon.  A well-meaning adult comes along and says, "What is it?"
The child thinks, "What do you mean, 'What is it?'"  They know exactly what it is.  "It's a bird," they reply.
The well-meaning adult says, "Here – let me show you an easy way to draw that so it really looks like a bird."
We think we're helping.  But what the child hears is, "You can't do this.  Only adults can do this.  You're really not creative."
Over time, when that happens repeatedly, they begin to believe it.  Little-by-little, they lose their sense of wonder.
I'm sure there are other reasons.  I'm no expert, but I've learned to respond differently when my kids give me a picture they've drawn.
Instead of saying, "What is it?" I've learned to say, "Tell me about it." 
The results are pretty amazing.  They feel like their creativity has been reinforced, because they become even more creative in their storytelling as they describe the scene in detail.
I wonder what would happen if we did that with each other as adults?  Instead of critiquing each other's perspective, what if we said, "Tell me about it."
Just a few of my random thoughts, no firm answers or suggestions.  Care to join the discussion?  We'd all love to hear your perspective – just "tell us about it."
(Comment below)