Years ago, I bought a portable GPS system to put in my car.  I loved the idea: Put in the address where you want to end up, and the GPS will tell you how to get there – turn by turn.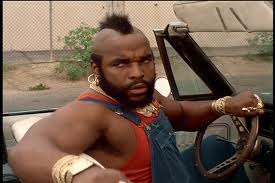 It wasn't very sophisticated back then, but it worked.
The best part was that the one I bought provided two weeks of free celebrity voices.  Instead of listening to someone that sounded like my 7th grade algebra teacher saying, "Turn right in 400 feet," I could pick someone I was familiar with from TV or movies. 
I picked Mr. T.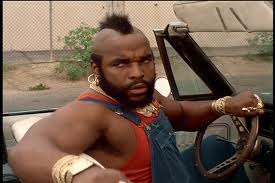 It was a little unnerving at first – but it was awesome.
I'd make a wrong turn, and he would shout, "HEY! TURN AROUND, FOOL!"
If I didn't get back on course soon enough, he would say, "I PITY YOU, FOOL, IF YOU DON'T DO WHAT I SAY."
I knew it was only a recorded voice.  But somehow, I found myself doing exactly what he said because I didn't want him to be upset with me.
Wouldn't it be great to have someone like Mr. T in our personal life?
We set goals, and commit ourselves to great purposes. We want to make an impact on the world.  We want to make a difference.
But we get distracted.
Imagine what it would be like if Mr. T showed up every time we lost our focus:
We want to move ahead in our career:
"What'cha doin' watching that stupid show?  Turn off that TV, Fool – and read something to make yourself better."
We want to lose weight:
"Get your hand off that refrigerator door – NOW!  Drop and give me 20 . . . "
We want to rebuild a strained relationship:
"Why you talking ABOUT them to some other fool?  Go talk TO them."
We want to get out of debt:
"Calvin Klein doesn't wear clothes with your name on it – why should you wear their name?"
People loved Mr. T because he was a "straight-shooter."  He never allowed excuses.  He might frighten them, but they knew he was telling the truth.  They also knew he wasn't being mean; they knew he did it because he cared.
So let's try it today.  Whenever we find ourselves feeling out of control, or distracted from our goals, or wavering on our commitments – let's ask ourselves this question:
What would Mr. T say?
We already know the answer. 
We just have to face up to the truth.
Ready for a new voice in your personal GPS?