Years ago (back in the 70's ), I picked up four boxes of old magazines that someone was getting rid of. By "old," I mean from the '60's.  There were travel magazines, food magazines, business journals and a few random topics thrown in.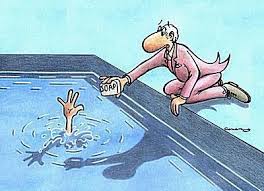 I was just starting to write professionally, and thought it might be a good source of ideas. I figured that I could just look at the table of contents to see what had been written, and get ideas that might be interesting to pursue.  I wasn't going to copy anything – in fact, I wasn't even going to read the articles.  I just thought I'd use the article titles for inspiration.
There were probably 100 magazines in each box, so I had about 400 total.
Those boxes sat in my garage for years.
I had great intentions, but never opened the boxes.
My wife said, "Why don't you throw those away? They're just taking up space."
"No," I said. "I'm going to get to them someday. I just haven't had time."
A couple of years later, we moved to Arizona. The magazines moved with us.
Eleven years later, we moved back to California. The magazines moved with us.
Ten years after that, we had a yard sale. Diane said, "Why don't you sell your magazines?"  I started the same excuse I had given for over 20 years.
But she continued: "Put a price on them that you'd be comfortable with. If they sell, you have the money.  If they don't, you still have the magazines."
It made sense, though it was hard to part with them. I felt like there might be buried treasure in those magazines, and I hadn't captured it yet.  But I agreed to the plan.
I took the four boxes out to the driveway, opened them and marked "25 cents" on the box. I figured that if I sold 400 magazines for 25 cents each, I'd make $100.
I went in the house for about 20 minutes. When I returned, Diane said, "I sold your magazines."
"All of them?"
"All of them," she said. "Somebody bought all four boxes."
"How much did you get?" I asked
She handed me a dollar bill.
I had written "25 cents" on each box, meaning that it was the price of each magazine. She thought it was the price of each box.
So I was a dollar richer, and had space in my garage. She had done exactly what I asked her to do when I put that price on the box.  But I assumed she understood what I meant.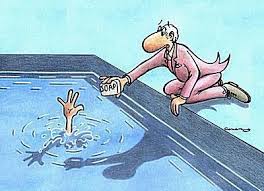 When anyone tells us something, it's easy to take their words at face value. But that can lead to misunderstanding and disappointment later.  I've learned that it's always healthy to ask for clarification instead of assuming I understand.
Here's a simple approach:
Someone tells us what they want.
We respond like this:

"OK – when you say __________ , what do you mean?"
"Can you tell me more about that?"
"What, exactly, are you thinking?"

We summarize back what we heard: "So let me make sure I have this right. What you're really asking is _______________; is that correct?"
That gives them a chance to clarify to make sure you're on the same page. It also shows them that you were listening.
Try it with someone at dinner tonight. See how it goes (and let us know).
If I had done that a few years ago, I might be $99 richer.