I've been getting emails from a number of you saying, "Hey!  Did you quit blogging?"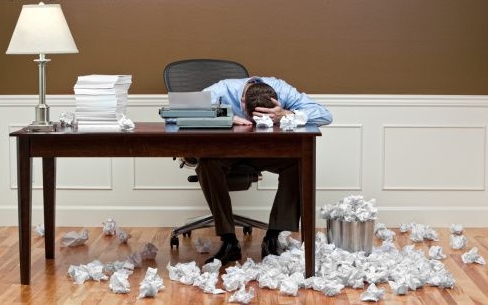 That's nice.  Ask most bloggers how many readers they have, and they can't tell you.  You might have hundreds or even thousands of subscribers, but that doesn't mean those people actually read what you've written.
I've heard that for a typical blog, you'll get about one comment or email for every 130 people who actually read it.  I don't know how accurate that is, but it's interesting.
I get a lot more emails than comments.  I can understand that, because a lot of people want to connect without having the whole world know about it.  That's usually what I do.  Maybe it's an introvert thing.
Either way, it's nice when somebody connects because they miss reading your stuff.
I guess it's like having somebody who shows up at your house a couple of times a week, and all of a sudden they're not there for a while.  If it's somebody you like, you miss seeing them.
So, you deserve a response.  And my apologies for not letting you know sooner.
I haven't quit. But have pulled to the side of the road to finish up a book I've been working on.  I have a September 1 deadline with my publisher, and I don't miss deadlines.  So I've had to put my writing energy there.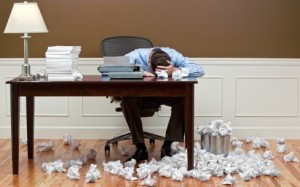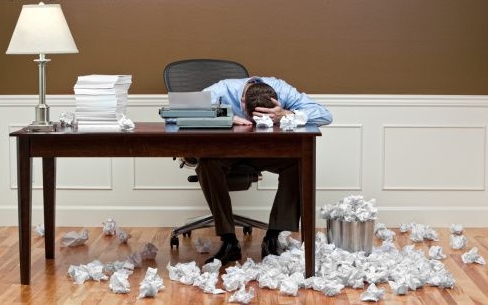 I miss writing this blog, though.  I've discovered that I often don't know what I think about something until I write about it.  You've been gracious to ride along and chat with me.
My personal deadline for finishing the book was July 31, which would give me a month to tweak and polish.  I finished with a couple of days to spare.
As I finish polishing each chapter, I let my wife read each one.  Diane is great at seeing what works and what doesn't, and she's honest enough to let me know.
I gave her the first three chapters after they were ready.  Last night I asked her at dinner what she thought.  I assumed she would make a comment like, "Where are we going to put your 'Book of the Year' award?"
She didn't say that.  She was hesitant, and gracious.
She said, "You know how, when you're speaking in front of a group, and you don't really know what you're talking about, how you start talking in circles?"
"Yeah," I said.
"Well, you're writing in circles," she said.  "I can't tell where you're going."
(Not exactly what you want to hear when you're three weeks from your deadline.)
I asked, "So, how far into it did you get lost?" (hoping it would be at least in Chapter 3.)
She pointed to the middle of the first page.
(I know my editor reads this blog.  She probably just passed out . . . or went for a 200-mile bike ride to recover . . . )
The good news?  That's exactly what I needed to hear.  Diane gave me some great input, and it made sense.  I rewrote the entire first chapter this morning, and she said it worked.
The bad news?   Well, I really don't think there is any.  Without input, I'm writing in a vacuum.  With input, I know which way to go.
So, it's back to work.  Three weeks left, and I need to stay focused (especially since I'm still traveling and leading seminars, and my son is getting married in Guadalajara two days before my deadline).
Thanks for riding along, and for the encouragement along the way.  I'll drop you a note early in September, and we'll pull out of this rest stop and get back on the road together!