I heard the other day that there are well over 100 million blogs in the US.  Worldwide, it could be 400 million or more.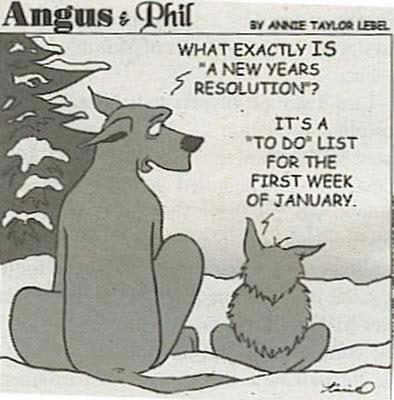 I wonder how many of them will be talking about New Year's resolutions today.  My guess is . . . a bunch.
If you need help with your resolutions, you've got plenty of places to look.  Lots of people have lots of advice, and they're all going, "Pick me!  Pick me!"
So, don't get too excited.  My chance of saying something unique or clever here is pretty small. 
I won't talk about willpower (it's overrated).  I won't talk about habits (though they're critical for success). I won't try to use guilt (it hasn't worked before, why would it work now?)  And I certainly won't make a list of "must" resolutions (because we all get to choose for ourselves).
Instead, here's my suggestion.
Make one resolution for the year.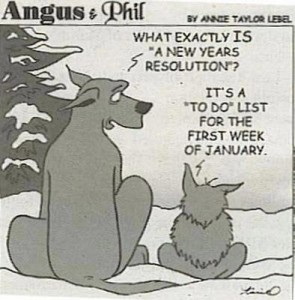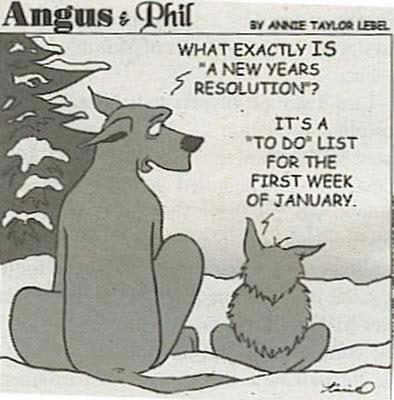 That's it.  Not two or three.
Just one.
Why?  Because for people with a busy life and a crazy schedule, resolutions become "more stuff to do."  They end up slipping into the background, and we feel guilty because we're not doing what we committed to.  So we quit thinking about them.
And nothing ever changes.
What if we picked one thing we want to accomplish by the end of the year?  Then, it becomes a focal point for our efforts.  The chance of it happening are much greater.
A single resolution (substitute "goal" if you prefer) will work best if it has these characteristics:
It will add value to your life if you achieve it.  You should be able to see the difference it'll make, and it's something you'd really like to see happen.  Keep it practical rather than abstract or noble-sounding.
It's something positive, not negative.  Nobody gets motivated about negative goals.  Focus on starting something, not stopping something.
It's easily broken into small steps. The steps should be easy to accomplish each day.  Then, carry out that step before you check your email in the morning (there's the habit).
It's public.  Tell somebody what you're doing, and why you're excited about accomplishing it.  Give them permission to ask you how it's going so they can encourage you.
It has positive emotion tied to it.  When you think about it happening, your "warm and fuzzy" alarm goes off.
It doesn't mean we're ignoring other areas in our life.  We always want to be growing.  It means having one thing that would make a huge difference if we could make it happen by the end of the year.
I haven't decided what mine will be yet.  I've got all day to think about it. 
A couple of years ago, I set a goal to be able to find every country in the world on a map. I got distracted, but am considering going back to that one:
It would add value to my life (the news would make more sense).

It would be positive (something new) instead of negative.

It's easy to break down (less than four countries per week).

I could make it public (I have some friends that were planning to do the same).

It would be fun. (And I would feel smart.)
So, how do you feel about a single resolution? (If you want to do more than one, there are millions of blog posts to help . . . )
If you share your resolution/goal, maybe we'll all get some ideas. (Comment below)
Happy New Year, Friends.  I'm looking forward to our journey together in 2014!