Millions of blogs are written every day, about millions of topics, and read by millions of people.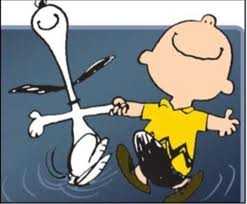 I wonder how many of them will talk about being thankful today.
It makes sense, because blog writers tend to write about what's on their mind at the moment.  And today, it's Thanksgiving.
I've been thinking about that leading up to this post.  What is there to say that hasn't already been said?
Nothing.  There are really no new ideas – just new perspectives (because each writer is unique).
So, here's my perspective on thankfulness today:
It's all about people.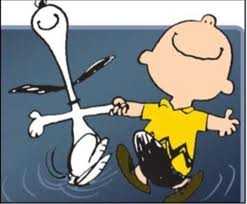 When someone does something for us, we say "Thank you."  We teach our kids to do that.  It's polite.  And if done with intention, it's meaningful.
It says, "Somebody thought about me, and did something for me.  They didn't have to, but they did.  They cared." 
When that happens, we're thankful – and we express it.
We don't say "thank you" to inanimate objects.
When a cool breeze blows, we don't say, "Thank you, wind."
When we find our car keys after a lengthy search, we don't say, "Thank you, keys."
When we discover a deposit in our bank account that we forgot to enter, we don't say, "Thank you, Wells Fargo."
We thank people.
The opposite of thankfulness isn't ungratefulness.  It's selfishness.  It says, "I don't need anybody else.  I can live life on my own."  It devalues the role of other people in our lives.
We value independence in our society.  We don't want to depend on others.  As a toddler says, "I want to do it by myself."
So we do it by ourselves.
And we live lonely lives.
Independence is actually a good thing, where we have the ability to make healthy choices in life.  But when it turns into selfishness, it gets in the way of relationships and sucks the life out of us.
Thankfulness is all about people.  It turns independence into interdependence.
Today is Thanksgiving.  Here's a simple exercise to keep today in perspective:
If you're celebrating with family or friends, pick one person to focus on today – someone you often take for granted.  Think of one thing about them that you're grateful for, then tell them – and say "thank you."
If you're alone today, pick one person to focus on that you tend to take for granted.  It might be a friend or family member, or it could be a delivery person, restaurant server or someone you pass on the street occasionally.  Think of something about them that you're grateful for, then find a way to let them know.  Maybe seek them out, or make a quick call, or hand-write a letter or invite them to go on a walk.  Then, say "Thank you."
That's it.  One person.  Be intentional about it, and be creative.  It doesn't have to be fancy.  Just find a way to express thanks to them, in the simplest way.
It could change their entire day, and maybe their life.
It will definitely change yours.
Today, I'm grateful for you.  I don't take it lightly that you wander on this journey with me a couple of times a week.  You're good company, and you keep the journey from being lonely.
Thank you.
Happy Thanksgiving!