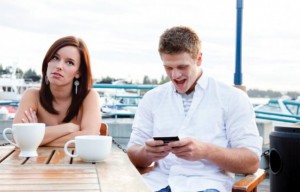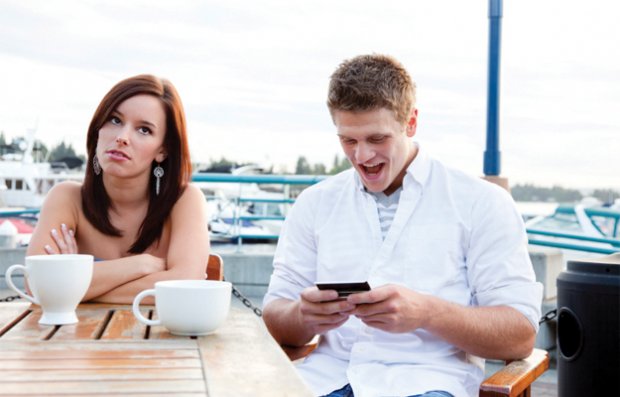 Technology addiction starts small.  We all tend to ignore the symptoms: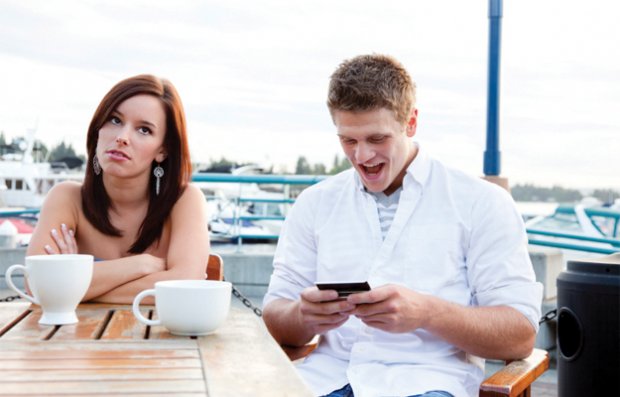 — Interrupting a conversation with our kids because the phone rings
— Feeling agitated when we haven't checked our email for a while
— Leaving the phone next to the bed and checking messages in the middle of the night
I knew I was in trouble when I checked my email in church during the sermon last week.  It was a great sermon, and I actually pulled out my phone to use the Bible app I installed.
But while opening it up, I didn't realize how tempting it was to sneak a peek at my inbox.
I don't want to be controlled by my smart phone.  I want to be the smart one, not my phone.
I want the control back.
So I've decided on twelve "choices" I'm going to commit to in order to take control.  Here's my list:
I will not set my phone on the table when dining with others.  It seems innocent, but says, "I'm just leaving this here in case something comes along that's more interesting than you."
I will practice a tech version of the Golden Rule: "I'll observe the rude things other people do with their phone, and I won't do those things."
I will not talk on the phone while walking in the park.  The park will be where I restore my sanity.
I will remember that my voice is louder when I'm on the phone than when I'm having a face-to-face conversation, and it irritates the people around me.
I will not use my phone while driving – including texting.  If I need to call or text, I'll pull off the road.
I will not talk on the phone in public restrooms.  Or elevators.  Or waiting rooms, airplanes, libraries, weddings or meetings.  It bothers everyone.  Especially the first one . . .
I will not text in a theater; the light from the screen is like turning on a flashlight.  Movies are expensive; I will choose to watch undistracted.
I will not look at my phone when playing with my kids or grandkids.  It sends a message I don't want to send.
If I'm expecting a truly critical call, I'll explain to the person I'm with why I'll have to take it.  When it comes through, I'll get up from the table and keep it short.
In public settings, I will text instead of call.
I will model the type of phone manners I want my kids to catch.
I will schedule how often I'll check my messages – perhaps once per hour.
Mostly, I will remember common courtesy.  I will not be rude – but I have to think carefully about what rudeness looks like, so I can avoid it.
I don't want my phone running my life.  It needs to be a tool, not a tyrant.
And next Sunday, I'll take a paper Bible to church instead of using the app on my phone.  (I wonder if I can find it . . . ?)
What are some choices you need to make about your smart phone?  Comment below: