I had a conversation with an Uber driver the other day who was taking me back to the airport in Newark, New Jersey.  He also worked as a limo driver, and was working on his radiology degree.  We talked about his journey from his native country of Italy, his marriage to his bride from El Salvador, and his fluency in four languages.  He shared some fascinating details about his life.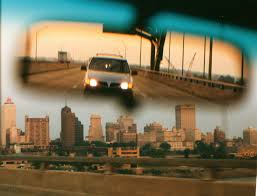 "So, you've had a lot of life experiences so far," I said.  "Where do you see yourself going with all this background?"
With all that he had accomplished, I was expecting to hear some carefully-crafted goals or a clear strategy for the future.  But his simply responded quietly with one word:
"Forward."
I asked him to explain.
"I've never focused a lot on long-term goals.  But every day, my goal is to move forward, not backward.  I figure that if I move forward a little every day, I'll end up in some pretty amazing places."
I help people set and reach goals for a living.  So his response caught me off guard – especially since it seemed so simple, and had the scent of power in it.  I explored more.
"Too many people focus on not repeating mistakes from the past," he said.  "But to me, focusing on the past keeps me from focusing on the future."
He pointed to the rear-view mirror.
"It would be hard to drive this car if I spent all my time looking in this mirror at what's behind me.  And I think there's a reason why the windshield is so much bigger than the rear-view mirror."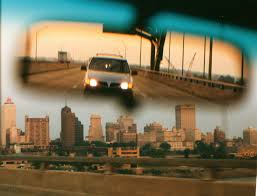 How awesome is that?
Move forward.  Not backward.
What would happen if we did that?
Sure, we need to learn from the past.  But it's easy to get stuck there.  If we focus on the past, we might tend to repeat it.
What if we looked through the windshield more than the rear-view mirror?
What could we do if we focused on "forward" instead of "backward?"
I've been pondering that all week.
Thoughts?