My wife, Diane and I spent 11 years living in Arizona.  Our first little house was brand new, and we had to do the landscaping ourselves.  So we headed to the nursery for advice.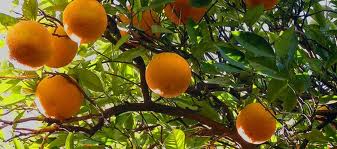 "Citrus," the nurseryman said.  "Grows great in Arizona.
So we bought an orange tree.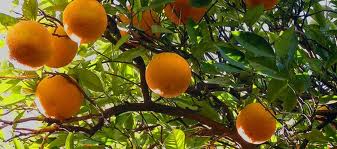 We planted it, watered it, and waited.  It began to grow, and new leaves appeared.  The tree became lush with greenery.
But no fruit.
The second year, the tree grew bigger.  The leaves grew lusher.
But no fruit.
We really wanted oranges – that's why we planted the tree.  So we went back to the nursery for advice.
"Time," the nurseryman said.  "Takes three years for fruit to appear on a citrus tree in Arizona after it's been planted.  Make sure you fertilize it well and water it in the meantime."
OK, that was disappointing.  We really wanted fruit, and we didn't want to wait another year.
If we wanted fruit on the tree, we had two options:
1.  We could go to the grocery store and buy a bag of oranges and a roll of Scotch tape.  Then we could tape the fruit onto the tree.  We could legitimately say, "There's fruit on our tree."
2.  We could fertilize the tree, water it properly and prune it, making sure that it was healthy.  As a result, the fruit would appear automatically – when it was ready.
There are two parts to the tree – what's above ground (the part that we see), and what's below ground (the part we don't see).  What happens below ground determines what happens above ground.
That's true with people as well.  We want people to think highly of us, seeing us as people of high character and integrity.  We want to be seen as someone who really cares.
So there are two ways to do that:
1.  We can do the things high-character, caring people do – hoping that people will think we have high character.  (That's like taping oranges onto a tree).
2.  We could work on our character in the dark, where nobody sees.  We can become people of true character, on the inside. Over time, that character will begin to blossom and bloom on the outside.
Years ago, the Zenith television had the motto, "The quality goes in before the name goes on."
Love it.
We can't fake character.  If we're unhealthy on the inside, it'll begin to show on the outside over time.  Plus, it's an awful lot of work.
Real character is an inside job.  If done well, people will see it on the outside.
And we'll save money on Scotch tape.
Agree?  Leave a comment . . .