When I arrive at a hotel in the morning, the meeting room is usually set up and ready to go.  Tables are in place and covered, audio-visual is set, chairs are arranged and coffee is brewing in the corner.  A crew has come early in the morning to make it all happen.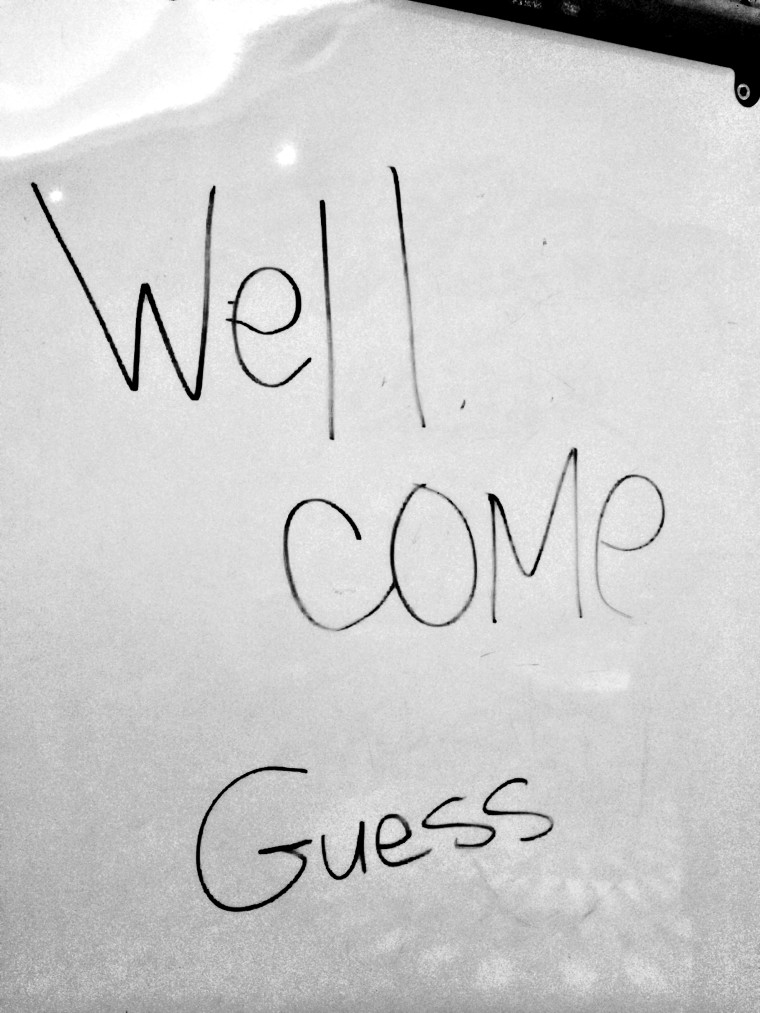 Then they disappear.
Those people are trained to be invisible – to work in the background.
That's unfortunate, because they can make or break an event.  The amazing work they do means I don't have to worry about that stuff.  If my seminar goes well, their fingerprints are all over it.
Once in a while I run into one of them, and make it a point to express my gratefulness.  We often speak different languages, but that's OK.  We just make a human connection, and they know they're appreciated.
A few weeks ago, it went the other way.  I got a message from the invisible.
When I arrived at the casino hotel where I was training their staff in Tucson, the room was set up perfectly.  But someone had written a message on a flip chart at the front of the room.  It simply said:
Well Come Guess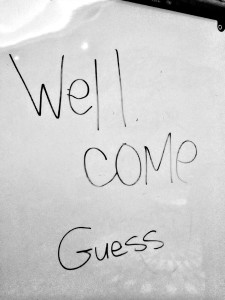 At first, I thought someone had forgotten to tear off that sheet from a previous session.  But after a few minutes, I realized that it was a message to me from one of those invisible workers.  He/she wanted to express their appreciation for my using their meeting room, and felt the need to simply say "Hi."
It was a Native American casino, and provided some of the best customer service I've ever encountered.  This worker didn't care that their message might not be in the best English.  They just felt the need to express their gratefulness and leave a greeting anyway.
I finally realized what the message was intended to say:
Welcome, Guest!
When I pointed it out to the manager of that team, she smiled and nodded.   "That's typical," she said.  "They're so excited to serve people that sometimes, they just can't help themselves.  They're grateful you've given them the chance to serve, and it just leaks out."
What a great reminder.  My tendency is to make sure that I do things perfectly, and express myself to someone with exactly the right words.  If I can't do that, I just skip it. I figure it's a little thing, and it really doesn't matter that much.
It does.  To them.
But if I keep gratefulness inside, it never helps anybody.  I need to learn to put spoken gratefulness over perfection.
The most imperfect connection is better than the unspoken one every time.
Who can you express gratitude to today?