I've been listening to my computer die.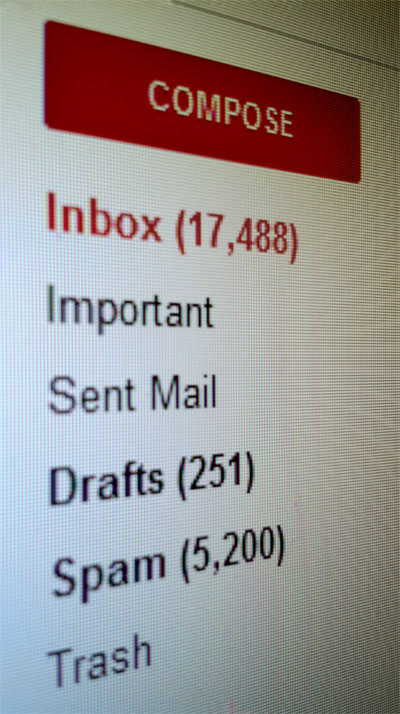 It's been happening for a while.  But in the past few weeks, everything loads on the screen slower and slower.  At the same time, I can hear the hard drive spinning slower and slower as well.
I've known it was going to happen for months. So on Black Friday last year, I got a smoking' deal on a new desktop. 
It's been sitting in my office ever since.  That's OK, because it's always a hassle to transfer the data from one computer to another, and the other one hadn't died yet.  There was no urgency.
Now, it's time. I've started the process. 
Setting up a new computer feels like a "new start."  It's a chance to do some spring cleaning – like vacuuming behind the couch once you've pulled it out in the middle of the room.  We get rid of those random files that clutter our desktop, reorganize files in folders, and change the background scene that's been there for years.
But what about the hundreds of emails that fill our inboxes?
I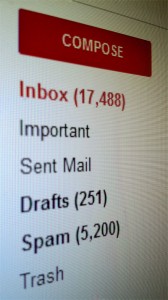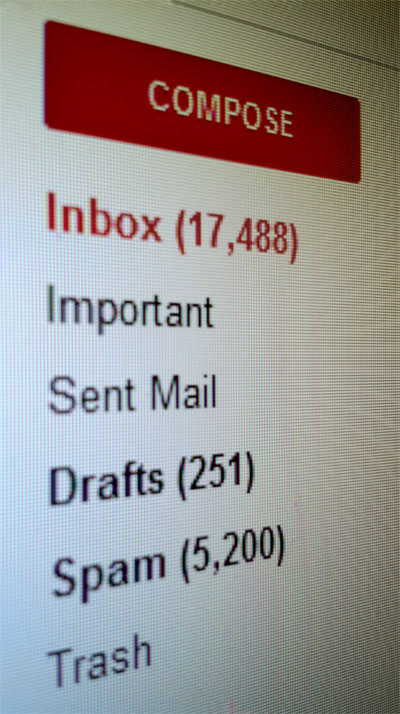 t's like we don't want to get rid of them, so we leave them there to deal with in the future.  But some of them have been there for years.  We don't take care of them, so they just make us feel increasingly guilty.
I sat in a colleagues office a few months ago who felt helpless against her email.  There were important things in there, but she just didn't have time to process them.
She said, "I'm seriously considering declaring email bankruptcy."
"What does that look like?" I asked.
"I'm not sure," she said.  "Maybe getting rid of everything that's more than a week or two old, and simply deleting the rest."
"What's the downside?" I asked?
"Well, I might miss something that was important.  But I don't know what's there anyways, so I won't know what I'm missing.  If it's really important, they'll email me again."
She was thinking about sending everyone an email to let them know what she was going to do.  Then, on a pre-announced date, she would make it happen.
Now, I work for a company that teaches seminars on (among other things) how to stay in control of your technology instead of being a victim of it.  There are a lot of options.
But this was a new one for me.  I'm not sure what I think about it.
So I thought I'd toss it out to you for input.
I've known people who have declared financial bankruptcy, and they've had mixed emotions – guilt and defeat coupled with relief and hope.  I'm wondering if doing it with email might be similar . . . ? 
What's the downside?  What's the upside? 
Would you do it?
We'd all love to hear your ideas.  Comment below, or under "Leave a comment" at the top under the title.  (Commenting seems to show up in different places, depending on how you're viewing this).
Just don't send me an email with your thoughts.  My inbox is already full . . .