I love walking through Craig Park.  From my house, it's about a 3-mile walk, and Daisy (my miniature Schnauzer) and I do it 3-4 times each week.  It's a chance to get some exercise, clear my head, pray and think.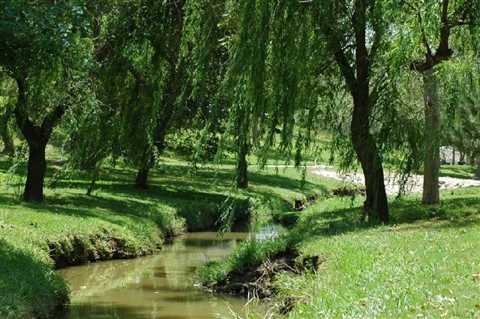 The park is divided into sections.  For a quarter mile or so, I'm surrounded by thin, white birch trees and a gentle stream.  Another section is a grove of mature, gnarly oak trees.  Soon, I'm walking through a forest of pine trees – where adrenaline-laced squirrels carry out their chores.
It's like driving cross-country, but the landscape changes every few minutes.
The highlight of each trip is the lake.  On a cool day, the water is left shivering by the crisp breeze.  Egrets and ospreys stand tall near the bridge, waiting for their dinner to swim through the rocks.  Baby turtles sun themselves near the shore, while ducks explore the water's surface like lazy bumper cars.
I used to take my iPhone and ear buds and listen to podcasts or audio books.  I figured it was the ultimate in multi-tasking – learning something and being productive while exercising.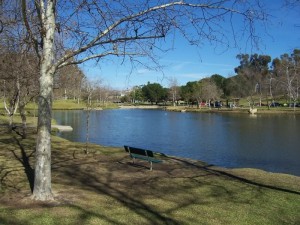 But something happened to my iPhone.  I'm not sure what it was, but the speed changed.  Everything I listened to came through at twice the speed – so a half-hour podcast only took 15 minutes.
At first, it was great.  It was like speed-reading an audio book.  I had to concentrate to absorb the content that was being read like an old Fedex commercial, but I was able to cover twice as much material in the same amount of time.
That lasted several weeks.  But one day when I got home, I realized that I wasn't relaxed.  I didn't have the "exercise high" that comes from physical exertion; I was mentally drained.
Even though I was productive, I wasn't enjoying my time at the park.  In fact, I found myself almost dreading it.
So I began walking without my phone.
And everything changed.
Maybe it was the contrast.  I had spent weeks on mental overdrive during those walks, so I was more receptive to my environment.
I relaxed.
I actually heard the breeze through the oak leaves, and smelled the pine needles as I shuffled through them.  I saw the artistry of design in the variety of birds, and heard the ducks conversing with each other across the lake.
I'm not anti-technology.  I love what it brings into my life.
But I've learned to make sure it adds to my life rather than replacing things that are important.
Goethe said, "Things which matter most must never be at the mercy of things which matter least."
That means I can still listen to podcasts while I'm walking at the park.
Just not all the time.
Ready for a walk in the park today?