Several weeks ago, we started talking about focusing on one thing we'd like to change in our lives this next year (instead of multiple resolutions).  I asked, "Are you in?"  Based on comments and emails, many of you said "yes."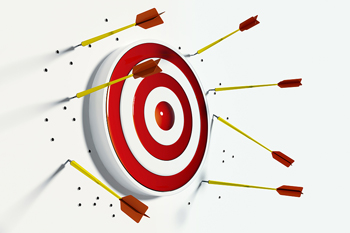 On New Year's Day, we focused more precisely on that question: "What one thing could I do this year – that I'm not doing now – that would make the biggest difference in my life?"
Whenever I read those types of posts, I get motivated – and excited – and I think, "That's great.  Exactly what I need.  Let's do it!"
And I don't do it.
I'm realizing that motivational quotes, Facebook posts and slogans give me a quick "hit" of energy, but it's not enough to overcome the gravitational pull of life.  Then I feel worse, because I didn't do anything about it.
It's like, "I really want to move ahead in my life, but I just don't have enough time.  My plate is so full, and the demands on my time are relentless.  It takes all my energy just to keep my head above water."
Last week, one of my favorite thinking partners, Dr. Derek Atchley (who I happen to be related to) posted the following on his Facebook page:
"Don't say you don't have enough time.  You have exactly the same number of hours per day that were given to Helen Keller, Louis Pasteur, Michelangelo, Mother Teresa, Leonardo da Vinci, Thomas Jefferson, and Albert Einstein." (H. Jackson Brown, Jr.)
That's 100% true.
"But I'm no Einstein," we say.
No, we're not.  But we have the potential to have the same impact that Einstein had.
What's the difference?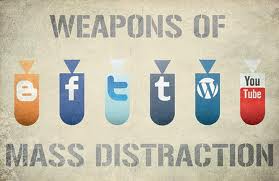 Einstein didn't have email.
He didn't have a cell phone, Facebook or Angry Birds.  He didn't have 300 channels or texting or instant messaging.
He didn't have as many distractions.
Instead of approaching our goals like a marksman focused on a bulls-eye, we find ourselves flinging gravel at dozens of different priorities that we want to achieve.
We don't reach our goals because we have too many targets.
We're distracted.
That's the main reason we don't reach our goals; we have too many good things in our lives that distract us, diluting our efforts to achieve what really matters most.  Because they're good things, we feel like they're essential.
But maybe we need to evaluate how those good things are keeping us from the great things.
We need to be undistracted.
I love the old Chinese proverb: "Man who chases two rabbits will catch neither."
Let's talk more about this in the next couple of weeks.  We don't want to just have quick hit of motivation; we need to keep revisiting this until we have a blueprint for success.
What's distracting you?  Comment below: