I tend to live for tomorrow.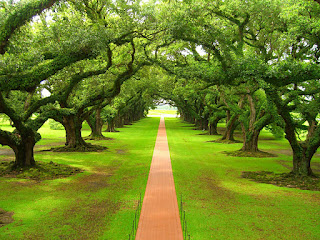 It's not my intent.  I know you're supposed to take one day at a time.  
But I have a really long to-do list.  (You, too?)  So when I tackle something on that list, my focus isn't usually on the task itself.  I'm not thinking about what I'm doing, savoring the moments and experiencing each event.  I'm trying to get it finished so I can move on to the next one, getting me closer to the end.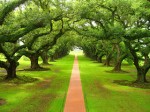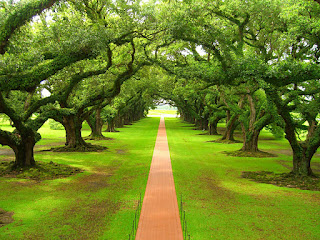 I get check marks.  But I miss the moments.
Most people live for check marks.  We spend most of the year charging forward, trying to catch up and stay ahead, then we look forward to our vacation to recover.  But on vacation, we use our unpressured time to catch up on our emails, even if we're not physically in the office.
So we miss the richness of life by living ahead of ourselves.
It's like a parent who videotapes every moment of their kid's parties and special events.  But when viewing them later, they see their kids — but never see themselves with their kids.  By preserving the memories for the future, they miss being part of the memories.
Here's the unsettling truth:
When you die, there will still be more to do. Make sure you do the important stuff.
The problem is that it carries into relationships.  If we have a long list of people to contact each day, we're focused on getting through our list — and nobody feels special.  We're driven by our list instead of the relationships.
My son-in-law, Brian, is all about living in the moment.  He's in sales, and he could sell a fur coat to a wooly mammoth.  But it's not because he has advanced sales training or special techniques.  It's because whoever he's with gets his full attention.  The relationship is genuine, and people buy from him because he's fully present when he's with them.
That's rare for most people.  We're not used to people really engaging with us without being distracted.  It's refreshing when they do.
Look at your to-do list: Are you living for today, or for tomorrow? What if you took each item and tried to experience it fully and undistracted? 
Here are five ways to be fully present:
Don't look at electronics while in any conversation, whether one-on-one or in a meeting.  Set your phone down where you can't see it until you're done.
Set appointments for your technology.   Decide how many times you'll check your email each day and put appointments on your calendar for it.  Be fully engaged in technology when it's technology time, and fully engaged in people when it's people time.  Don't let them get mixed up.
Be aware of your environment.  Whether inside our outside, notice the details of your surroundings.  Take time to listen to the sounds around you.  Observe the little details you would normally miss, feel the temperature and the breeze.  Listen for sounds that aren't man-made.
Turn off the radio in your car.  Take time to think instead of having to have constant input.  If it feels uncomfortable, it's probably a sign that there's a problem.
Don't let a totally organized environment be your top priority.  Nobody cares if you die with an empty inbox.  They care when you've made a difference in their life.
What suggestions do you have for being fully present – not missing the moments?  Add your comments below.