A couple of weeks ago, I was in my surgeon's office for my post-op visit (it's been a month since I went under the knife).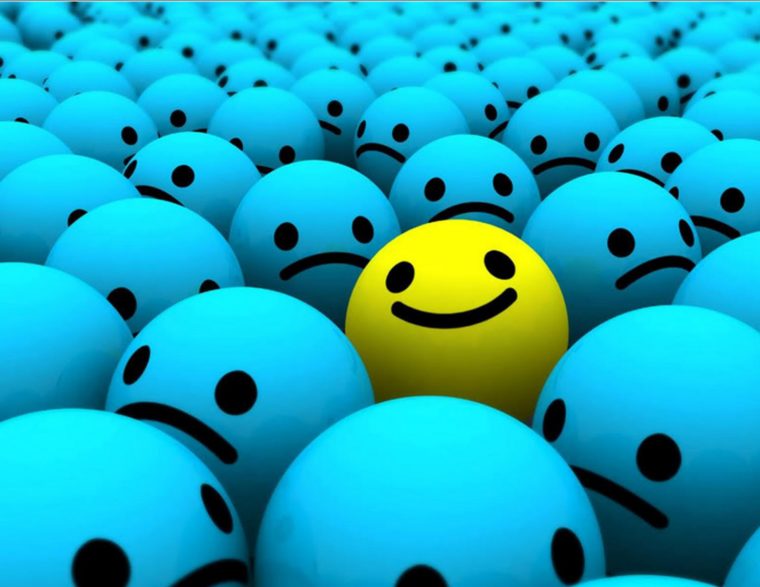 After hearing the "all clear" pathology report and getting staples out, I asked the good doctor a question:
"So, do you ever take it for granted that when you perform surgery on someone, and it goes well – you get the cancer out – that you're actually saving people's lives?"
Long pause.
"That's a really kind question – and a good reminder," he said. "Yes, I guess I do take it for granted.  Usually, I'm just thinking about how amazing it is that I get to do this job that I love so much, and people actually pay me to do it."
"I know," I said. "I got your bill."
He continued: "But you know, what really sticks with me are the ones that don't go well, and I know the patient isn't going to make it. Those keep me up at night."
Why is it that we focus so easily on the negative, but we take the positive for granted?
When I was researching for my latest upcoming book
, I ran across some interesting data from neuroscience:
Our brains are wired toward the negative, not the positive. We're naturally drawn to it.  Avoiding pain is a stronger motivator than seeking pleasure.
Someone said, "The brain is like Velcro for negative experiences, but Teflon for positive ones."
Here's an example:
Whenever I've taught seminars, participants fill out an evaluation form at the end of the day. I might have 50 people in a room, and 49 of them give scores of "9" or "10."
One person marks a score of "4."
I'm depressed. I lay awake thinking, "I got a 4.  Why did I get a 4?  I need a different career.  I'm not cut out for this."
One out of 49, but my whole focus goes there.
Here's what happens inside our brains:
When we hear bad news, it takes 3-4 seconds for it to go into our long-term memory.
When we hear good news, it takes 12 seconds before it drops into our long-term memory. If we get distracted before the 12 seconds is up, it doesn't go in at all.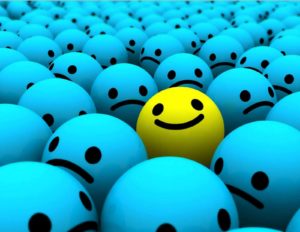 What's it all mean?
If we're not intentional about focusing on the good things in our lives, we'll automatically focus on the bad things.
Think back over the last 24 hours. Has your mind been filled with the things that are going wrong in your world?  Or the things that are going right?
Now look at the upcoming 24 hours. What if you were intentional about focusing on the positive things – instead of taking them for granted?  You wouldn't be ignoring the negatives – just keeping them in balance.
There's an old hymn that says, "Count your blessings – name them one by one."
Grab a sheet of paper or pull up a new note on your tablet. Start listing the positives that are present in your life.  Make it your goal to fill the sheet before the end of the day.
Your brain will fight you on this. But you don't have to give in.
Don't take your blessings for granted.
We can change our focus – 12 seconds at a time.
What's positive in your life?  Share in comments (below) . . .